Custom Options
Minor changes to a standard GHTG are free, please let us know what you need. Most panels are created when they are ordered, so making it a bit shorter or a bit wider isnt a big deal :) 
The standard panel width is 30 inches, this is the width of a standard (US) door, the GHTG tension bars will fit an opening of 25 to 42 inches depending on the version.
If you have a space that is much wider or narrower than 30 inches, we can make you a custom panel, and if you need something special in mounting it, please just let us know we have options there too. Head down to the bottom of this page to see a couple of examples.
What about that hole?
Yes we can customize that too, we can make it smaller top to bottom, or wider if you prefer, the standard size is cut to 3.5 inches by 10 inches, then we edge trim it.
If you prefer we can even ship your GHTG without a hole, you set it up then decide where and the size, mark it clearly & send (just the panel) back to us then we will cut it and trim it out, and send it back ASAP. Want more than one hole? Not a problem, just mark them out (at least 8 inches between them).
Minor size changes are free of charge.
Color Options:
Panel Colors: We can get canvas duck in about 20 different colors, colored duck comes in slightly higher weights than we normally use, it will add a little bit of weight to the end product. We charge an additional amount for color panels, simply because color duck is more expensive, and its all special order.
With the exception of black, I have had enough requests for black that I have added "The Midnight".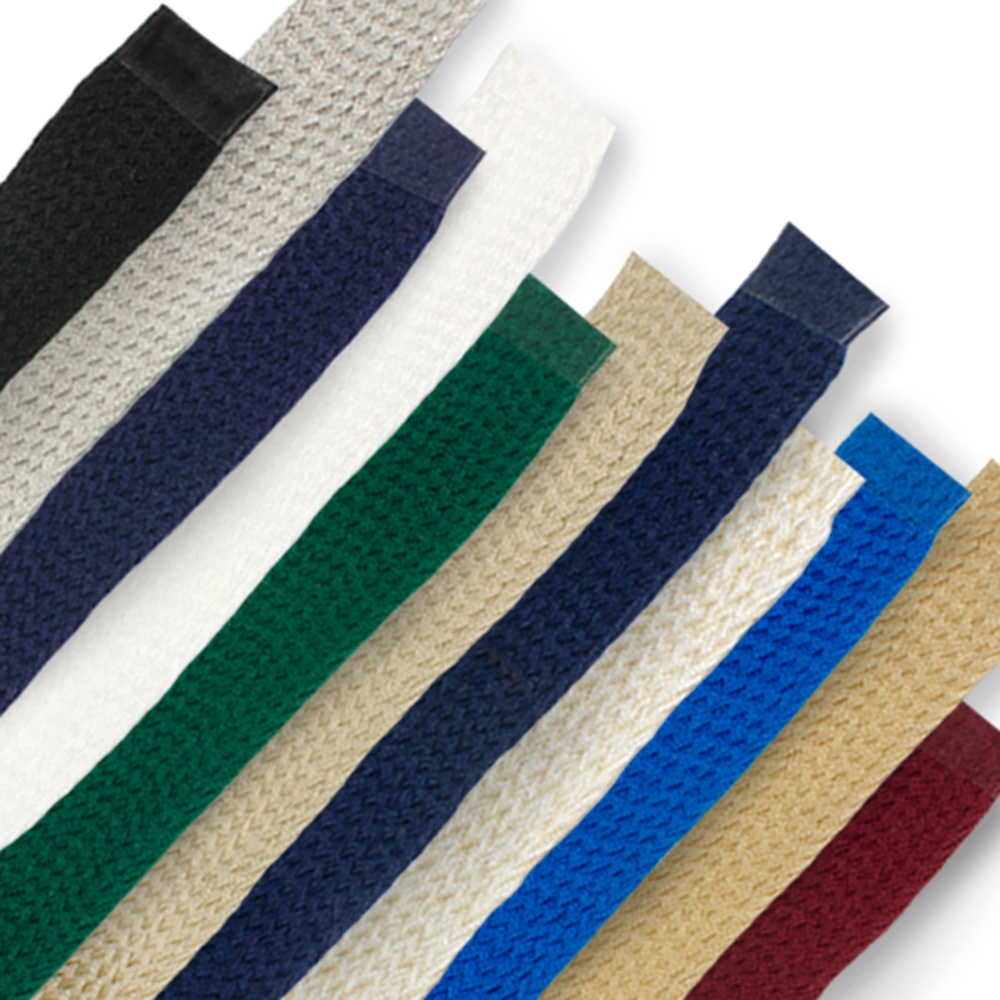 Trim Colors? Yes, we charge a flat fee of $10.00 for color trim.
We stock Forest Green, Burgundy and Pacific Blue.
Will you make me something totally custom?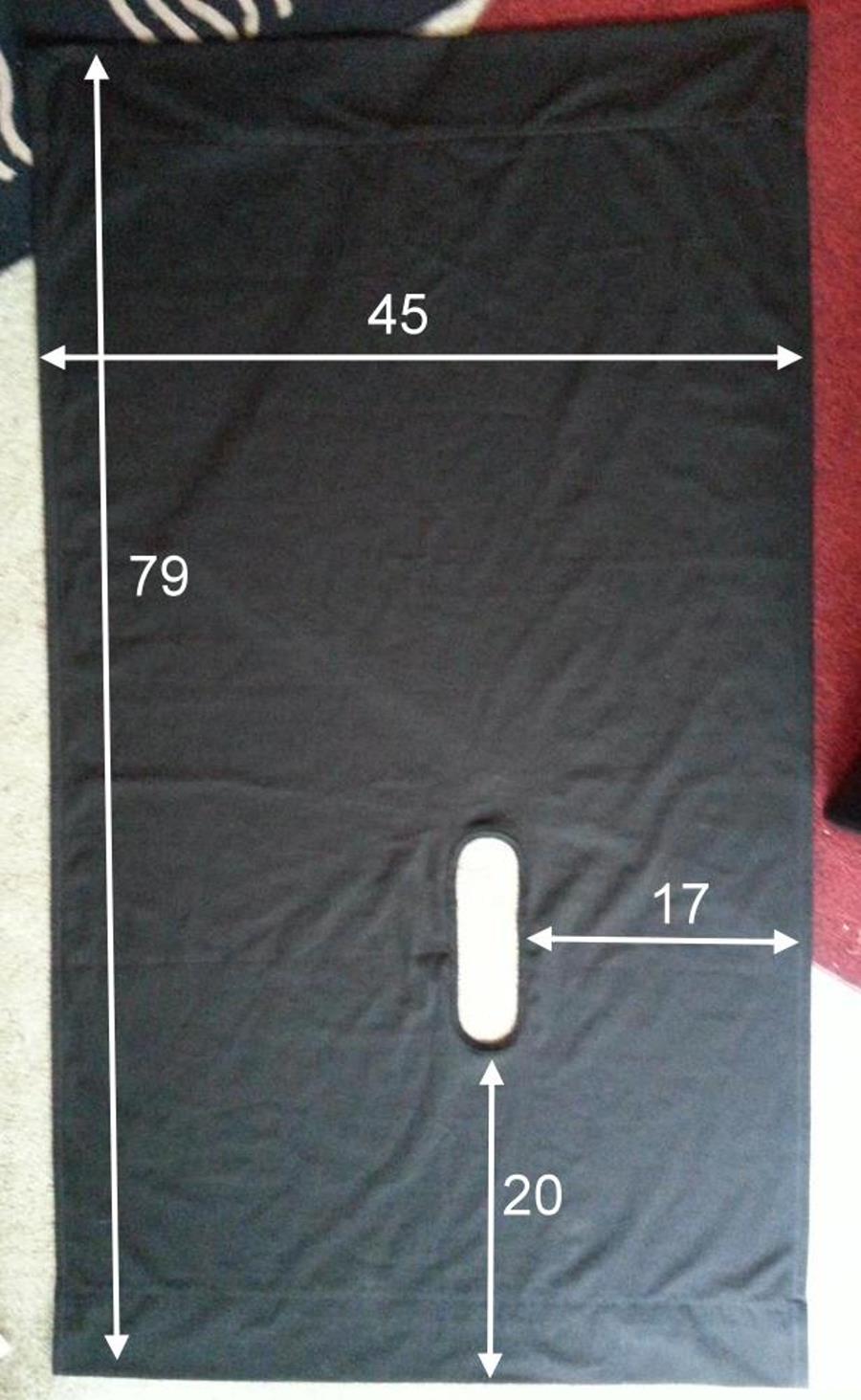 Sure, here is an example: The panel shown here was custom sized to a specific space, and had to be mounted on a slight angle. Plus the hole was lowered & offset from center to make the experience more comfortable for everyone involved (considering the other objects in the space).
The mount for this was different also since it was wide and there were other objects in the space to consider, we ended up using spring tension bars combined with a couple of small dowels. It can be set up and taken down quickly with no trace left that a glory hole was here a few min ago. It was all done with just a few photos of the space and some measurements provided by the purchaser.
---
Here is another custom panel, this one is over 6 ft. wide and just a hair under 7 ft. tall (you are looking at it from the visitor side). 
Notice what looks like a cord in the lower right corner, thats is a tie down point, as you can see in the second photo the shape of the space prevents a lower bar being used so there is an adjustable tie down on each corner, in these photos its not fully set up. The width of the panel is slightly oversized for the entryway to allow it to spread wide at the bottom.
Have a great idea for your hole?
Please contact us with your idea and we will do our best to make it happen!